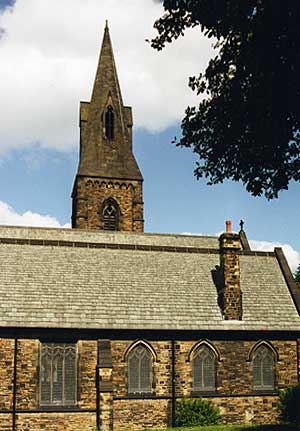 St Oswald's was completed in 1902. The site for the church was given by Sir Francis Sharpe Powell of Horton Hall, and the costs of building were met by Mrs F. M. Jones-Balme and his wife in memory of her husband Mr Edward Balme Wheatley-Balme.
It is grade 2 listed . The listing reads: –
"1890-1902 architects F. H. and F. Healy. Sandstone 'brick' church with ashlar dressings, C14 details. Tall nave, aisles, transepts, shallow chancel. Triple gabled east and west ends. North-east tower adjoining transept. Aisle windows of 3 mullioned flat arched lights have rather a domestic character. Main east and west windows have good curvilinear tracery. Gabled north-east porch. Lofty tower with shallow buttresses to bell stage and octagonal turret. Broached spire with lucarnes. The spire makes an important contribution to the townscape."
The long-held vision for a new centre within the church building became a reality, was opened on 4th August 2005, employs three f/t equivalent staff and is busy every day of the week in normal times. See serving the community.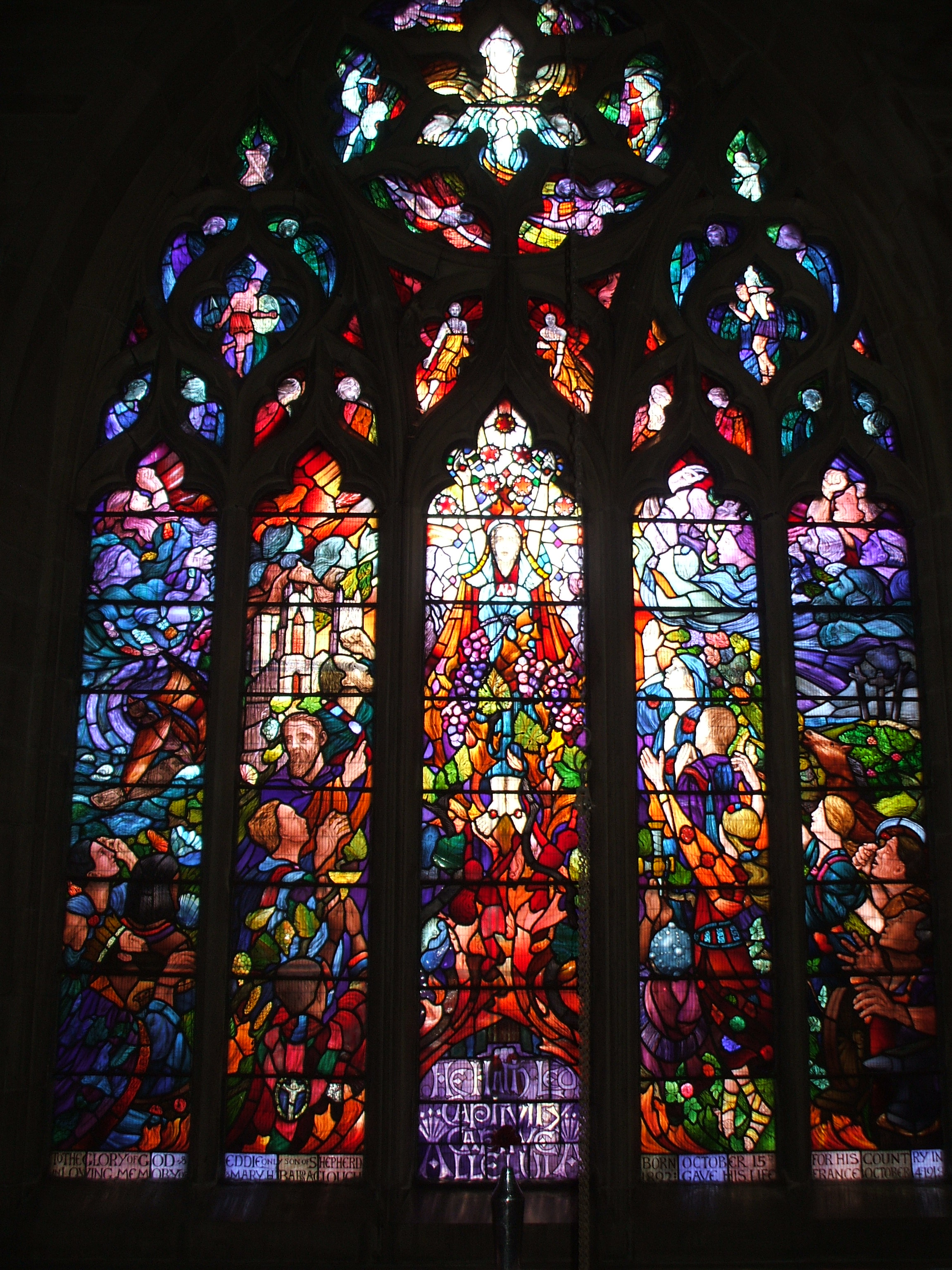 St Oswald's contains a most remarkable East window, depicting the Ascension of Christ. The tiniest parts either tell a story or reveal a further picture in another scene. The impression at a distance is one of glorious colour, but from close up intricate and unimagined details meet the eye.
We also have a poppy from the Tower of London, given by the relatives of the young man commemorated in the window, see WHERE ARE THE POPPIES NOW