Sunday worship
As the Government's roadmap begins to ease restriction, and as more people are gradually wishing to re-engage with worship services in person, our churches are now returning to two service on a Sunday morning, one in each building to ensure we can still maintain safe social distancing.
So we'll be at St. Oswald's at 9:30 and All Saints at 11:15 each Sunday morning.
The 9:30 am Sunday services are live streamed for you to follow at home if you're still not sure about coming out in person yet, Feel free to join us live at the time, or at any point through the week – the services stay up on the Facebook page for as long as you need them!
Safeguarding
We belong to the Anglican Communion, within the CofE Diocese of Leeds.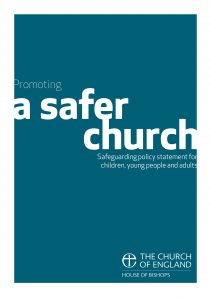 As a member of the Church of England, our Churches have adopted the House of Bishops safeguarding guidelines to Promoting A Safer Church.  If you want to get in touch with someone other than the clergy about safeguarding, please Contact Pauline Lucas at St Oswald's or Churchwarden Chris Graham, and for All Saints Contact Janet Firth.  You can also ring Childline on 0800 1111, Bradford Safeguarding Unit on 01274 437500, Diocesan Safeguarding adviser Carla Darbyshire – carla.darbyshire@leeds.anglican.org, mobile 07399 809732 or Bradford Emergency Duty Team on 01274 431010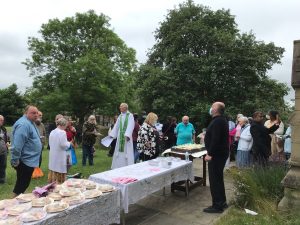 A Fond Farewell
It was a wonderful privilege to say thanks to our Vicar Stephen at his final service recently. He's still in the area for a while longer though, so do continue to keep in touch with him!
Have you seen our new look newsletter? There's been a few teething problems we're aware of – and are trying to sort out, but if you'd like to check  it out, click above or  here to read it online!
View Sunday Services and videos
We can also be found on Instagram and Twitter – why not come and join the conversation?