Sunday worship:
As more people are gradually wishing to re-engage with worship services in person, our churches are now worshipping through two services on a Sunday morning, one in each building to ensure we can still maintain safe social distancing.
So we'll be at St. Oswald's at 9:30 and All Saints at 11:15 each Sunday morning.
download this week's service sheet
The 9:30 am Sunday services are usually  live streamed for you to follow at home., Feel free to join us live at the time, or at any point through the week – the services stay up on the Facebook page for as long as you need them!
On the first Sunday of each month though, we meet as one Church all together, alternating between our two buildings, the next one is 10:30 am, Sunday 1st October at St. Oswald's, and will be our Harvest Celebration.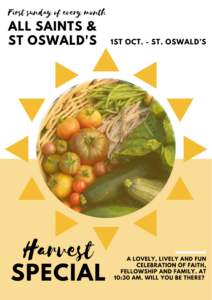 We can also be found on Instagram and Twitter – why not come and join the conversation?
Safeguarding:
We belong to the Anglican Communion, within the CofE Diocese of Leeds.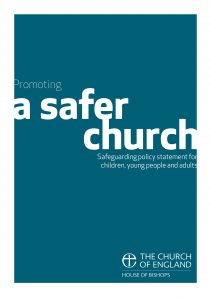 As a member of the Church of England, our Churches have adopted the House of Bishops safeguarding guidelines to Promoting A Safer Church. 
If you have any concerns about the safety of children, young people or vulnerable adults, please
other useful contacts include:
Childline on 0800 1111,
Bradford Safeguarding Unit on 01274 437500,
Leeds Diocesan Safeguarding adviser Carla Darbyshire – carla.darbyshire@leeds.anglican.org, mobile 07399 809732
Bradford Emergency Duty Team on 01274 431010
Keep in Touch:
Have you seen our new look newsletter? You can download the latest instalment, or  sign up to receive it here.
PLEASE NOTE: THE VICARAGE PHONELINE 01274 522717 IS NO LONGER OPERATIONAL, PLEASE CLICK HERE IF YOU WOULD LIKE TO GET IN TOUCH!