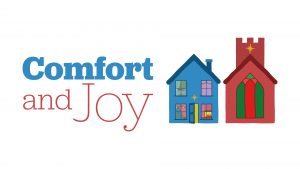 As we've all got used to, Christmas is going to look a bit different this year. At All Saints and St Oswald's though, we'll be remembering this important time of year both here online through the viewer on the homepage, or on our Facebook page, as well as in person in our Church buildings as much as government guidance allows.
We'll continue to gather at 10:30 each Sunday morning, alternating between our two buildings, and streaming the services for those who can't or don't feel ready to come out in person yet, but we'll also have these special service going on –  we'd love to see you, either in person or online!
Sunday 13th December
Family Communion, 10:30 am at All Saints
Sunday 20th December
Nativity Service, 10:30 am at St. Oswald's
Open Air Carol Service – 4:30pm at All Saints
Thursday 24th December
Christingle and Crib service, 4:30 pm at St. Oswald's
(you can also join in this service through zoom – we'll be bringing out Christingle bags and a zoom link, do let us know if you'd like one!)
Midnight Mass, 11:30pm at St. Oswalds
Friday 25th December
Christmas morning Communion, 10:30 am at All Saints
(There will also be a short family Christmas reflection on the home page and Facebook page fro 9:30am)
Sunday 27th December
Family Communion, 10:30 am at All Saints
Our Advent Calendar!
This year, we're also been marking the lead up to Christmas with daily reflections led by some of our Church family, based on a tradition called a Jesse Tree, which adds a small image to represent a different passage from the Biblical story each day to help us  think through how Jesus' birth fits in with the bigger picture. You can follow the daily videos on Facebook, or go straight to each post below! We're super grateful to Roots for creating the resources for us to follow!