At St Oswald's we have set ourselves a vision of being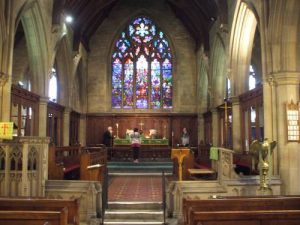 'Jesus Shaped People'. The JSP course has five themes – people, teaching, prayer, team building and prophetic challenge.
People
We expectWe  to be a growing church attracting 5 new people every year of all ages and ethnicities
Expects children and young people to be part of the life of the church
Teaching
We seeks to be a place where new believers are nurtured and discipled
Desires to offer nurture and discipleship  for all our members to become more Christ like
Team building
We aim to be a diverse community  where people get to know each other more both on Sunday and during the week
Invites more people to share responsibilities in the life of the church
.

Prayer
To commit to prayer outside Sunday services
To commit to financial giving for the needs of the world
Prophetic Challenge
To serve Little Horton in the name of Christ
To serve the wider world in the name of Christ
Out of these priorities…
St Oswald's is dedicated to serve God within its community.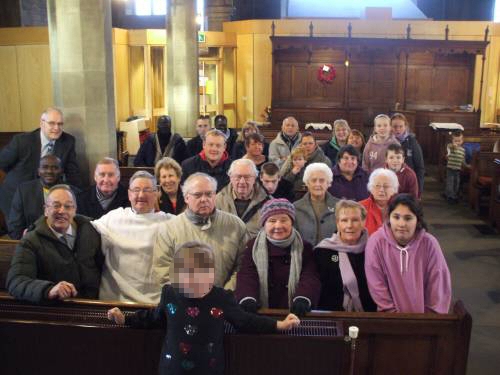 We believe in worship. In church on Sunday mornings at 9.30 a.m. there is a sense of awe, of the immense and gracious love of God that reaches to our hearts and heals us. We allow the Word of God to reach and touch our hearts, and give space during the Holy Communion for meeting with God.  We offer healing prayer in our services.
We run prayer hours each month.
We believe in serving the community. Jesus gave himself for the life of the world, and our local community is important for us. In 2005 the church opened the 'West End' Centre – at the West end of church. Groups of all ages and all ethnicities, toddlers, youth and elderly use the West End and its computer suite.
The West End is open Monday to Wednesday, 10 a.m. – 4 p.m. There are opportunities to learn IT, groups for Arts and Crafts, healthy cooking,a £3.00 Community lunch every Wednesday.  Contact manager Christine Mann on 07853 240809.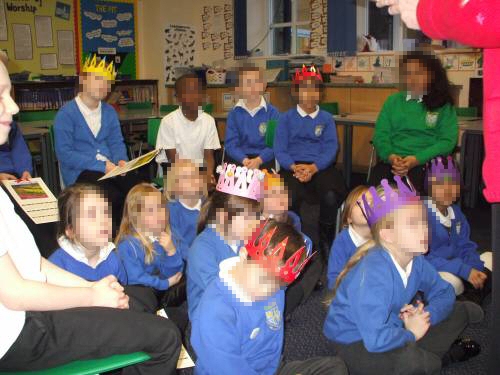 The church also uses the centre for coffee after services and for monthly coffee mornings
We work in cooperation with other agencies who share some of our vision, especially Bradford Trident http://www.bradfordtrident.co.uk/ (New Deal For Communities in Bradford) and other regeneration agencies.
We believe in mission. We believe in the right of every person in our parish to know the love of God.  We welcome applications for Baptisms, Blessings of children, Marriages and Blessing of marriages (e.g. at special anniversaries) home visits.  We tithe our income for missions and charities. We support the Church Mission Society, and pray regularly for our mission partners.
Regular outreach includes a weekly After-School Club for around 30 children at St Oswald's CE Aided Primary School, as well as a weekly school assembly by the vicar and we provide the school with 5 Foundation governors.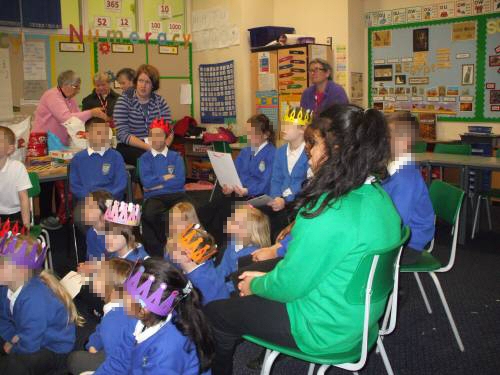 We believe in fellowship. In the church every person matters and is to be respected and appreciated. Each year we have outings into the countryside, meals together, a summer garden party at the vicarage,as well as monthly coffee mornings.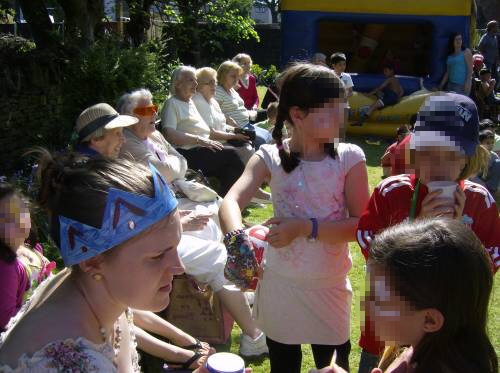 We believe in working together with other churches. We are part of 'Branches of the Vine', Churches Together in BD5, and share in joint projects during Lent and Advent, united open-air services, and a pulpit exchange in January. We are part of the family of churches in the diocese of Leeds; see http://www.leeds.anglican.org.